Pocket Your Dollars Rewards now has a new survey panel that gives members even more flexibility in choosing and completing surveys. It's called the Pocket Your Dollars Rewards Opinion Network and has some unique features that make it easier to earn money.
Benefits include:
You choose the surveys you want to take based on length of time required for the survey, the survey subject, and the payout. Survey payouts range from $0.30 up to $4.00.
The more surveys you take and the more profile questions you answer, the more the panel gets to "know" you, and the more high value survey opportunities you will be given.
New surveys are added regularly, and you can try as many each day as are listed for you. You can even check back throughout the day for more.
If you're already using Pocket Your Dollars Rewards to earn cash back on your online purchases, this is a great opportunity to reach your PayPal cashout threshold even more quickly.
Here's what you need to do to sign up for the Pocket Your Dollars Rewards Opinion Network:
Sign up for or log in to your Pocket Your Dollars Rewards
Click the "Take Surveys for Cash" link on the right side of the page.
Scroll down and click the "Opinion Network" link in the grid.
From there, you can either fill out your available profiles or start answering the available surveys. Note that each survey lists the estimated time it will take to complete as well as the payout for completing that survey.
Are you going to make big bucks by filling out these surveys? Well, no. But as I said before, it's a good way to bump your earnings up to be able to cashout your account more quickly, plus it's something you can do here and there during commercial breaks, while waiting on the phone, etc.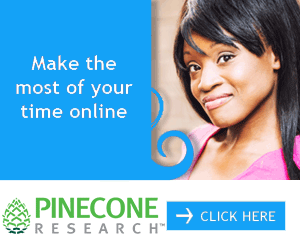 Besides the Opinion Network, there are several other survey earning opportunities available through Pocket Your Dollars Rewards. If you like doing surveys, you can also sign up for one of my personal favorite survey companies,  Pinecone Research. It's not available in the Pocket Your Dollars Rewards system;  instead you'll receive points in your Pinecone Research account that can be redeemed for cash or prizes.
If you're interested in more ways to earn money by sharing your opinion, check out these posts:
Your turn: Have you tried out the new Opinion Network through PYD Rewards? Which survey company is your favorite?