The latest freebies include a lot of free Recyclebank points, 20 free credits to Bing Rewards, a free K-Cups sample, and more.
You can find more free offers and samples that may still be available by browsing our archives.
Your turn:Â  What do you redeem your Recyclebank points for?
Freebies
Free Small Popcorn at AMC Theatres for Government or Military
Get a free small popcorn or credit toward a larger size at AMC Theatres through 10/10 – just show your government or military ID.
Free Bing Rewards Program + 20 Free Credits
Join Bing Rewards for free and earn credits for things like searching the internet using Bing and MSN and trying out new features. Plus, you'll get 20 free credits just for signing up.  I wrote about Bing Rewards a few years ago  – you can check the comments on that post for other readers' experiences with Bing Rewards.
Free Bracelet from U by Kotex
Submit your information to receive a colorful,  free "I Know" bracelet  from Kotex Generation Know. Those requesting must be at least 13 years old.
Free App
Free iPad App: Second Grade Spelling
Download the Second Grade Spelling app  for iPad, currently free on iTunes, to help your kiddo study for spelling tests by playing a fun game.
Free Audiobook
Free Audiobook:Â  A Short Life of Jonathan Edwards
ChristianAudio's free download of the month for October is  A Short Life of Jonathan Edwards by George M. Marsden.
Free eBooks
Free Mr. Food Halloween eBooks
Download two free Halloween recipe eBooks from Mr. Food: Homemade Candy Recipes  and Spooky Treats and Party Eats.
Free Points
Free Recyclebank Points
Click the banner above to take a short quiz and earn 25 free Recyclebank points.
Also, learn what you can do about technological e-waste by clicking the banner above to earn 25 more free Recyclebank points.
And if that wasn't enough, learn about A Smarter Way to Sort your recycling to earn up to 150 free Recyclebank points,  then answer this week's Easy Greens questions  to get 20-30 points.
Free Disney Movie Rewards Points
Play the Disney Challenge on the Disney Movie Rewards Facebook page to earn 5Â  free Disney Movie Rewards points. You can play the game every other week to earn points.
Free Samples
Free RealCup K-Cup Sample
"Like" RealCup on Facebook  and enter your information to request a free 3-cup sample pack. You can earn up to 4 more samples by referring your Facebook friends.
Free BioTrue Sample
Check out Target's sample page  to request a free sample of Biotrue contact lens solution.
Free John Frieda Sample
Take a brief John Frieda survey and at the end you'll have the opportunity to sign up for a free John Frieda sample.
Sweepstakes
G.H. Cretor's Popped Corn Giveaway
Enter to win free G.H. Cretors Popped Corn on Facebook.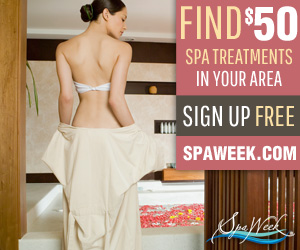 Spa Week Giveaways
Sign up for Spa Week to find special $50 spa treatments in your area, plus you can enter to win a FabFitFun VIP membership, a $500 credit to Little Black Bag, and a four-night stay at Miraval in Tucson  by clicking the banner at the top of the page once you sign up for an account. A number of other Spa Week giveaways are listed on this page.
Be sure to "like" Pocket Your Dollars on Facebook or follow @PYD on Twitter as I regularly post freebies and free sample offers that are time-sensitive and are available in limited quantities.