Today's freebies roundup includes a free $15 digital software download credit from Amazon, two free books from Kellogg's and Scholastic, a free highly-rated iTunes game app, and more.
You can find more free offers and samples that may still be available by browsing our archives.
Your turn: Which software download did you get from Amazon?
Freebies
Free House Party Opportunities
House Party has a number of new applications available:
Free Books from Kellogg's and Scholastic
Once again, you have the opportunity to earn two free Scholastic books as well as a free Scholastic eBook download from Kellogg's and Scholastic. You'll need to sign up for a Scholastic account and accept the October mini-mission. Then enter your creative moments (and optional pictures if you wish).
After completing the mission, you'll receive two free Scholastic Books (an $11.98 value, for the approximate age group of 6-11) in the mail in 4-6 weeks. You'll also be entered into a sweepstakes to earn prizes for your school.
Possibly Free Digital Software Download
Amazon is offering a free $15 credit to use on a digital software download with coupon code MACR0913 – no minimum purchase required. Find something priced at $15 or less and you'll get it totally free! I just got this Reader Rabbit 2nd Grade Mis-cheese-ious Adventures game for free – how about you?
Free Apps
Free Video Game App for iTunes
Get Nameless: the Hackers role-playing game free for iTunes when you sign up here by 10/12. You'll receive a free code on 10/15. The good thing about this game is that it has no in-app purchases (so you don't need to worry about it not being truly free) and no advertisements. (Thanks, Johnny!)
Free eBooks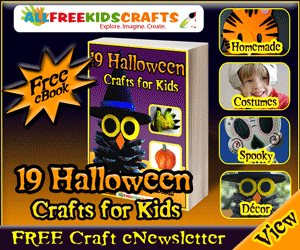 Free eBook: Halloween Crafts for Kids
Download the free Halloween Crafts for Kids eBook to get 19 Halloween costume and spooky decor ideas, including Superhero Capes, Goofy Little Monsters, Foam Animal Masks, Monster Snot, Kooky Candy Corn Softie, and more.
Free Points
Recyclebank: Up to 30 Free Points
Log in to your Recyclebank account, then answer the Easy Greens questions to get up to 30 free Recyclebank points.
Free Samples
Free Minties Dental Treats Sample
Get a free sample of Minties dental treats for your pooch on the VETIQ Pet Care Facebook page.
Free Nature's Bounty Sample
Take a brief quiz and enter your information to get a free Nature's Bounty shaker bottle and shake sample.
Sweepstakes
JCPenney Sweepstakes
Enter the $5,000 Stock Your Closet sweepstakes from JCPenney for a chance to win a $5,000 grand prize in JCPenney gift cards. Plus, each day 5 winners will instantly win a $25 JCPenney e-gift card.
LearnVest Sweepstakes
Sign up with LearnVest and enter to win $500 in the Don't Get Spooked sweepstakes. Get prepared for holiday spending by getting organized with LearnVest.
Be sure to "like" Pocket Your Dollars on Facebook or follow @CarrieRocha on Twitter as I regularly post freebies and free sample offers that are time-sensitive and are available in limited quantities.